Beskrivelse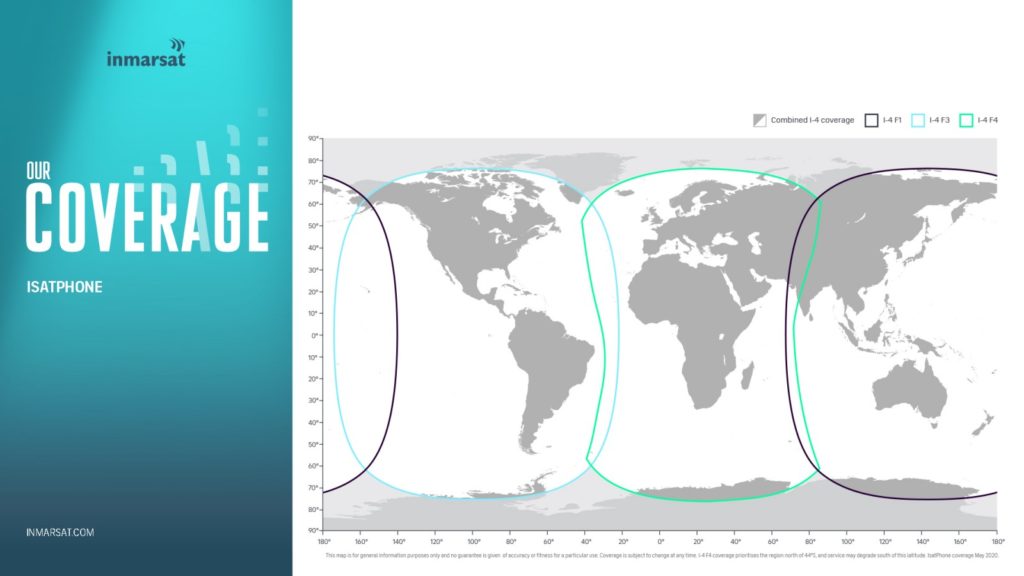 Test din satellittelefon med jevne mellomrom med disse fire enkle stegene:
Ta ut antennen og pek den mot din nærmeste satellitt
Vent til «Ready for service» vises på displayet
Tast inn fult nummer med retningsnummer
Press grønn knapp for å ringe
For å teste din Isatphone 2 kostnadsfritt, ring +870 776 999 999.
Highly dependable connectivity: Operating over Inmarsat's global I-4 satellite network, with up to 99.9% uptime IsatPhone 2 ensures you can access reliable call stability and seamless roaming worldwide.
Stay connected: Location services, including tracking and an assistance button, keep people updated with your GPS co-ordinates when it matters. Receive notification of inbound calls, even with the antenna stowed.
Robust, rugged build: Engineered to withstand the most extreme conditions, IsatPhone 2 operates between -20°c and +55°c, has humidity tolerance up to 95 per cent, and is dust, splash and shock resistant (IP65, IK04).
Global assistance: IsatPhone 2 customers on monthly plans benefit from free-of-charge worldwide emergency assistance from GEOS. Once configured, a single push of the assistance button will send a message to the GEOS 24/7 emergency response centre, who will liaise with the most appropriate emergency services to get you the help you need.
Easy to read and use: Easy-to-use interface, with large, high-visibility, scratch-resistant transflective display that's readable even in bright sunlight.
Voicemail, text and email messaging
Assistance button – send GPS location data
Text to pre-set emergency number
Tracking – send location information
Bluetooth for hands-free use
Ready to use at all times: 45-second network registration
Unrivalled battery life: with eight hours of talk time and up to 160 hours on standby.
Languages supported: Arabic, Chinese, English, French, Japanese, Portuguese, Russian, Spanish and Turkish
Trykk HER for å lære mer om hvordan du skal bruke din satellittelefon.